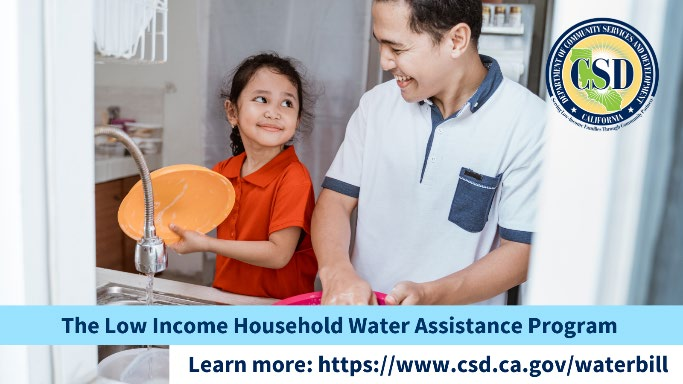 LIHWAP offers a one-time payment to help you pay your water or wastewater bills
LIHWAP can help you if you're past due on your water bill or even if you're current on payments
LIHWAP helps pay bills accrued anytime. There are no date restrictions
How Do I Apply?
Eligibility for LIHWAP services can vary depending on income, water system participation, place of residence, and other factors. Households whose utility payments are included in their rent may also be eligible for LIHWAP. Recipients of CalFresh, CalWORKs, and LIHEAP are automatically income-qualified for LIHWAP Assistance
To get an application or apply for services call our Utility Assistance office at 530-712-2600, Option 1 or email us at EnergyServices@buttecaa.com
Our Utility Assistance Office accepts paper applications by appointment only. Normal office hours are Monday~ Friday, 8:30 am to 4 pm, at 2640 S. 5th Avenue Suite 1, Oroville, CA.