For the most current Food Distribution Calendars - CLICK HERE
Click below to make donations to support the North State Food Bank.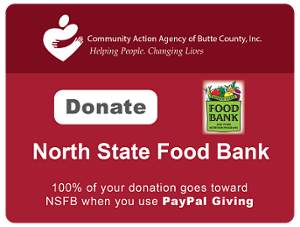 Every month the North State Food Bank serves an average of 5,000 hungry residents in the five-county region. We partner with great volunteers and food providers to make this happen.
The CAA's North State Food Bank collects and distributes food throughout an 8,000 square-mile service region encompassing Butte, Colusa, Glenn, Plumas, and Sierra Counties.  With the help of our extensive network of partners, the North State Food Bank offers multiple programs to help low income families get the food and nutrition they need each month. Below is an outline of the programs that we run with our incredible team of staff and volunteers.
Hunger: The Threat Is Real In Butte County
Butte County is rich in natural beauty, recreation, education and small industry, but is economically depressed. The poverty rate in Butte County from 2009-2013 was 20.4% with a much higher rate in Oroville (38.6%) than Chico (25.9%) or Paradise (15.4%). While incomes have improved for many, a large and growing percentage of the population has not experienced income gains sufficient to escape poverty. Unemployment is typically higher than the State average, which was 15.9% in the same time period.
So with this poverty level there are families in our community who are going hungry every day, because their income isn't high enough to allow them to purchase enough food. Or in some cases, they are undernourished because they can't afford the right kind of food, like protein and fresh produce, and instead settle for inexpensive food that lacks nutrients.
What Is "Food Insecurity"
The problem of hunger isn't simple, but it is solvable. Food insecurity is a helpful way for us to define where and how our neighbors struggle to afford food.
The USDA defines food insecurity as a state in which "consistent access to adequate food is limited by a lack of money and other resources at times during the year."

In short, people who are describing food insecurity say they are "struggling to avoid hunger," "hungry, or at risk of hunger," and "hungry, or faced by the threat of hunger."
A FEW STATISTICS FOR YOU TO PONDER:
39,960 (18.03%) of Butte County residents and 27.25% ( more than 1 in 4) of all children in the County experienced food insecurity at some point during the last year according to estimates from Feeding America.
18,535 (59.7%) of public school students in Butte County are eligible for free/reduced school meals according to the National Center for Education and Statistics.
1 in 5 Northern California residents struggle with hunger related issues and the majority of these households have at least one adult that works full-time.
A variety of food commodities from the US Department of Agriculture, Emergency Food Assistance Program are distributed at 53 sites for income eligible families and individuals throughout Butte, Glenn, Colusa, Plumas and Sierra counties. With the help of over 150 dedicated volunteers, we were able to distribute 54,217 food boxes in 2017, affecting nearly 3000 households monthly.
To see a list of upcoming distribution sites see our Commodity (TEFAP) Distribution Schedule for 2023 here. To find out if you are eligible from an income perspective, see our Income Guidelines (as of June 2022).
Note:  not all food products are distributed at each scheduled site.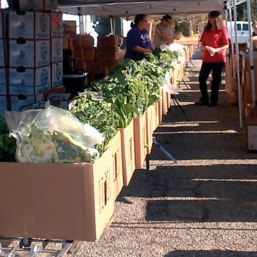 Seasonal Drive-Through Food Distributions
Unlike the Commodities (aka TEFAP) Distributions, which run year-round, these seasonal distributions run from May through October.  These seasonal food distributions feature fresh produce, frozen protein, and dairy.  We usually provide enough food to feed a family for 3 days.
Please see the Seasonal Drive-Through Food Distribution Schedule for dates, times, and locations.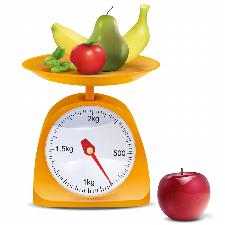 The North State Food Bank proudly offers a Farm 2 Kids program in conjunction with local education and youth partners in Butte County. The North State Food Bank provides the fresh produce, and community volunteers from schools and the North Valley Boys and Girls Club bag or box the produce to distribute it to low-income children at their school or recreation site.  We partner with the Mindful Littles to provide produce for Kid's Farmer's Markets at a growing number of elementary schools with a high percentage of students who are low income. These events help children to "shop" for fresh vegetables and fruit, to learn about healthy eating, and to have fun at the same time. We donate approximately 3,500 pounds of fresh produce to each event.
"We are so thankful for such an amazing partnership with the Community Action Agency's Food Bank. Their donation of produce made these markets possible. Parents and teachers said that this was one of the best things to happen at the school, and it really supports our goal to help our children gain access to healthy food. Not only do events like these meet immediate food needs, but they also help us set children on a lifelong path of healthy food choices."

- Rick Desimone, Principal of Oakdale Heights Elementary
Facing the Challenge… and Succeeding!
The Community Action Agency's North State Food Bank is in a unique position to truly help meet the need of families to be "food secure".
Our infrastructure and management of all the pieces and parts involved in collection, storage, transportation and distribution of food is a well-oiled machine that allows families to be served with minimal challenges, except running out of food due to lack of funding:
We have established relationships with growers, distributors and other community partners to collect the food our community needs.
We are able to buy the food in bulk, making your dollars stretch further.
We have partnerships in place for distributing the food.
We have a location to store the food and the means to transport it.
We have incredible volunteer labor pools who are super excited to distribute the food.
BOTTOM LINE, THIS MEANS THAT ALL OF YOUR DONATIONS GO TOWARDS THE PURCHASE OF FOOD!
If you would like to financially support our hunger relief and nutrition programs,
click here to donate.
To donate edible food, please call (530) 712-2600, Option 3
The Food Bank has a network of 50 agencies throughout our service area who partner with us in directly distributing the food we purchase and receive from generous donors.  Each member agency offers their own unique service, whether it be daily prepared meals, or a weekly food box distribution. You are encouraged to contact a member agency close to you to obtain information about how to receive food services directly from them.
Please note: The North State Food Bank does not distribute food directly to consumers out of our warehouse. To become a member agency please contact us.
Nondiscrimination Statement:
In accordance with federal civil rights law and U.S. Department of Agriculture (USDA) civil rights regulations and policies, this institution is prohibited from discriminating on the basis of race, color, national origin, sex (including gender identity and sexual orientation), disability, age, or reprisal or retaliation for prior civil rights activity.
Program information may be made available in languages other than English. Persons with disabilities who require alternative means of communication to obtain program information (e.g., Braille, large print, audiotape, American Sign Language), should contact the responsible state or local agency that administers the program or USDA's TARGET Center at (202) 720-2600 (voice and TTY) or contact USDA through the Federal Relay Service at (800) 877-8339.
To file a program discrimination complaint, a Complainant should complete a Form AD-3027, USDA Program Discrimination Complaint Form which can be obtained online at: https://www.usda.gov/sites/default/files/documents/USDA-OASCR%20P-Complaint-Form-0508-0002-508-11-28-17Fax2Mail.pdf, from any USDA office, by calling (866) 632-9992, or by writing a letter addressed to USDA. The letter must contain the complainant's name, address, telephone number, and a written description of the alleged discriminatory action in sufficient detail to inform the Assistant Secretary for Civil Rights (ASCR) about the nature and date of an alleged civil rights violation. The completed AD-3027 form or letter must be submitted to USDA by:
mail:


U.S. Department of Agriculture




Office of the Assistant Secretary for Civil Rights




1400 Independence Avenue, SW




Washington, D.C. 20250-9410; or

fax:


(833) 256-1665 or (202) 690-7442; or

email:
program.intake@usda.gov
This institution is an equal opportunity provider.