Tax Preparation Assistance
Taxes can be overwhelming at times. We are here to help if you need it. CAA has the privilege of coordinating this program year after year with an amazing group of volunteers who are qualified professionals. Each year we publish a schedule of the locations and times the program is available throughout Butte County.
Tax Preparation Assistance (VITA): In collaboration with several community partners, including CSU Chico, CAA provides tax preparation assistance to hundreds of people each year, under an IRS-guided service known as VITA (Volunteer Income Tax Assistance). The Volunteer Income Tax Assistance (VITA) program offers free tax help to people who generally make $53,000 or less, persons with disabilities, the elderly and limited English speaking taxpayers who need assistance in preparing their own tax returns. We help over 1200 families annually to file accurate tax returns, putting needed money back into their budget and benefitting our local community.
March 2018

We have had our taxes prepared by volunteers at Durham, California several years in succession. We have felt our small tokens of thanks are inadequate and wish to recognize these tireless, talented tax specialists by passing along our appreciation to the CAA.

I know they do not want to be reimbursed in any way and would be embarrassed at the mention, but I am sure our sincere gratefulness is shared by the many who avail themselves of their cheerful services.

Thank you for recognizing the Tax Preparation volunteers and for offering their services to us.

Tom and Cheryl, Biggs, CA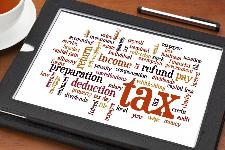 IRS-certified volunteers provide free basic income tax return preparation with electronic filing to qualified individuals. Volunteers are specially trained to help identify if you are eligible for the Earned Income Tax Credit (EITC), as well as other tax credits that can increase the amount of your tax refund. The program this year begins early in February and runs through the first weekend in April.
VITA Flyer and Schedule - Coming Soon!
Are you a tax professional interested in helping your community? 
CLICK HERE to find out more about the program and how you can help.
Are you interested in staying up to date with the VITA Program? 
CLICK HERE to get email updates from CAA about their programs and other community news.
Because of the free service, I got my taxes filed on time, I knew they were correct, and I got a great refund. Thank you so much.  - THOMAS Q.
The VITA program was founded in 1971 by Gary Iskowitz at California State University Northridge. The program grew from a small number of accounting students to a now nationwide program serving millions of taxpayers. Butte CAA has been a key partner since 2003 in the expansion of the VITA program in Butte County.
In the last 8 years:
We have helped over 9000 families get their taxes filed.
Tax refunds resulted in over $7.9 million flowing back into their hands and into our community.
The program has grown year over year, and we are now serving around 1,200 families annually.
CSU, Chico continues to see this as a great opportunity for their students to gain valuable hands-on experience.
We provide the required training for every volunteer to be fully equipped to help.
In the 2019 filing season alone, we served 1,171 families, resulting in $1,071,961 in refunds.
Full Recap and Analysis of Filing Season 2019 - Coming Soon!