Tax Preparation Assistance
Taxes can be overwhelming at times. We are here to help if you need it.
Tax Preparation Assistance (VITA): In collaboration with several community partners, including CSU Chico, CAA provides tax preparation assistance to hundreds of people each year, under an IRS-guided service known as VITA (Volunteer Income Tax Assistance). The Volunteer Income Tax Assistance (VITA) program offers free tax help to people who generally make $53,000 or less, persons with disabilities, the elderly and limited English speaking taxpayers who need assistance in preparing their own tax returns.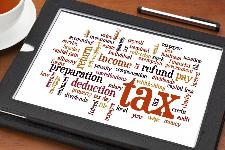 IRS-certified volunteers provide free basic income tax return preparation with electronic filing to qualified individuals. Volunteers are specially trained to help identify if you are eligible for the Earned Income Tax Credit (EITC), as well as other tax credits that can increase the amount of your tax refund. The program this year begins early in February and runs through the first weekend in April.
Check out the VITA Flyer and Schedule here so you can determine the best day and time! We would love to help.