Energy & Environmental Services
Weatherization services can make your home more comfortable (cooler in the summer, warmer in the winter), and can also help save you money by reducing your energy consumption.
Weatherization Assistance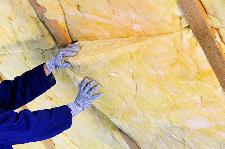 Wouldn't you like to be more comfortable and have more money in your pocket?  We offer two major programs: the PG&E Energy Savings Assistance Program, and the Low Income Home Energy Assistance Program.  These services are provided at no charge to Butte County residents who meet the program income guidelines described here in our 2017 Income Guidelines.  In addition, some households are given priority for these services, based upon Federally-established criteria.  Both homeowners and renters are eligible for these services, as long as the property owner provides their permission.
What Can You Expect From Our Weatherization Services?
Once your eligibility for the program has been determined, an energy auditor will look at your home to see what can be done to make your home more energy efficient.  In accordance with program guidelines, most homes qualify for:
Weather-stripping
Low-flow showerheads and sink aerators
Thermostatic shower valves
Attic insulation
Replacement of standard light bulbs and fixtures with energy efficient versions
Energy Education:  information to help you learn more ways to reduce your monthly energy bill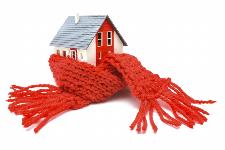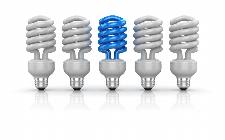 In addition, some homes may also receive the following based upon results of diagnostic tests:
Window repairs/replacements
Heating and Air Conditioning systems:  Tune up, repair or replacement
New hot water heater
Replacement of aged appliances
Safety inspection and testing of combustion appliances and installation of smoke and carbon monoxide detectors
Do we also serve middle income residents?
If your income is more than the guidelines for the programs above allow, you may still receive the following basic services free of charge. The MIDI Program is designed specifically for low and moderate income families. We work with PG&E and do all the work, assist you with income verification, and walk you through your PG&E bill to help find future energy saving possibilities. This assessment is no cost to you and actual upgrades are determined following the energy assessment.
Questions about the MIDI Program Services?  Please call us at 712-2600, Option 2 or email us info@buttecaa.com
The Weatherization Program application is filled out in a face to face interview, so please contact us to set up a time to meet.
Questions about our Weatherization Services?  Please call us at 712-2600, Option 2 or email us info@buttecaa.com
Qualified households may receive assistance in paying their utility costs. This may include electric, natural gas, propane, heating oil, cord wood or wood pellets.   There are specific emergency services for clients who have received shut-off notices from their utility provider.  We can also provide information about the PG&E CARE program which can help you save up to 20% on your monthly PG&E bill.
To apply for assistance click below:
Our Utility Assistance Office now only accepts applicants by appointment,  Monday– Friday, 8:30 am to 4 pm, at 2640 S. 5th Avenue, Oroville, CA. Do you have questions about our Utility Assistance services, need an application, or want to schedule an appointment?  Please call us at 712-2600, Option 1 or email us EnergyBills@buttecaa.com
---
Fraud, waste and abuse is a crime and must be reported. If you suspect a crime is being committed by a program or program beneficiary, please contact the U.S. Department of Health and Human Services Office of Inspector General's fraud hotline 1-800-HHS-TIPS (1-800-447-8477).