Every month the North State Food Bank serves an average of 45,000 hungry residents in the six-county region. We partner with great volunteers and food providers to make this happen.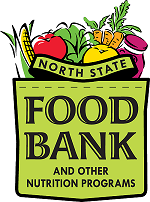 The CAA's North State Food Bank collects and distributes food  throughout the service region encompassing Butte, Glenn, Colusa, Plumas, Sierra and Tehama counties.  With the help of our extensive network of partners, the North State Food Bank offers multiple programs to help low income families get the food and nutrition they need each month. Below is an outline of the programs that we run with our incredible team of staff and volunteers.
A variety of food commodities from the US Department of Agriculture, Emergency Food Assistance Program are distributed at 53 sites for income eligible families and individuals throughout Butte, Glenn, Colusa, Plumas and Sierra counties.  To see a list of upcoming distribution sites see our  Commodity Distribution Schedule 2018 here. To find out if you are eligible from an income perspective, see our 2017/2018 Income Guidelines.
Note:  not all food products are distributed at each scheduled site.
From late Spring through early Fall, we host food distributions in various locations throughout our service area.  The food distributed is fresh produce and other perishable items that are available by season.  These tailgate distribution events also often include information booths from various resource agencies, such as Cal Fresh, Public Health and Nutrition Education. Those receiving food boxes are asked to self-certify their low-income status.
The 2018 Tailgate distribution schedule, which begins in June, is downloadable here:  Tailgate 18 Calendar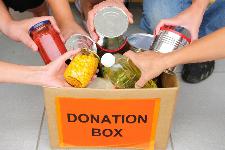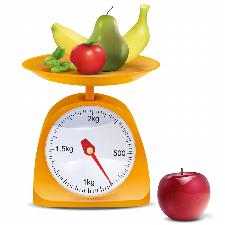 The North State Food Bank proudly offers a Farm 2 Kids program in conjunction with local education and youth partners in Butte County. The North State Food Bank provides the fresh produce, and community volunteers from schools and the North Valley Boys and Girls Club bag or box the produce to distribute it to low-income children at their school or recreation site.  We partner with the CSU Chico's Center for Healthy Communities to provide produce for Kid's Farmer's Markets at a growing number of elementary schools with a high percentage of students who are low income. These events help children to "shop" for fresh vegetables and fruit, to learn about healthy eating, and to have fun at the same time.
The Food Bank has a network of 50 agencies throughout our service area who partner with us in directly distributing the food we purchase and receive from generous donors.  Each member agency offers their own unique service, whether it be daily prepared meals, or a weekly food box distribution.  You are encouraged to contact a member agency close to you to obtain information about how to receive food services directly from them.   Please note: The North State Food Bank does not distribute food directly to consumers out of our warehouse.  To become a member agency please contact us.
If you would like to financially support any of our hunger relief and healthy eating programs, click here to donate.
To donate edible food, please call 712-2600, Option 3