530 Food Rescue Coalition
Facilitating the pickup of excess food & delivering it to neighborhood food programs.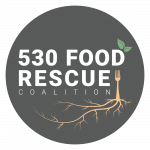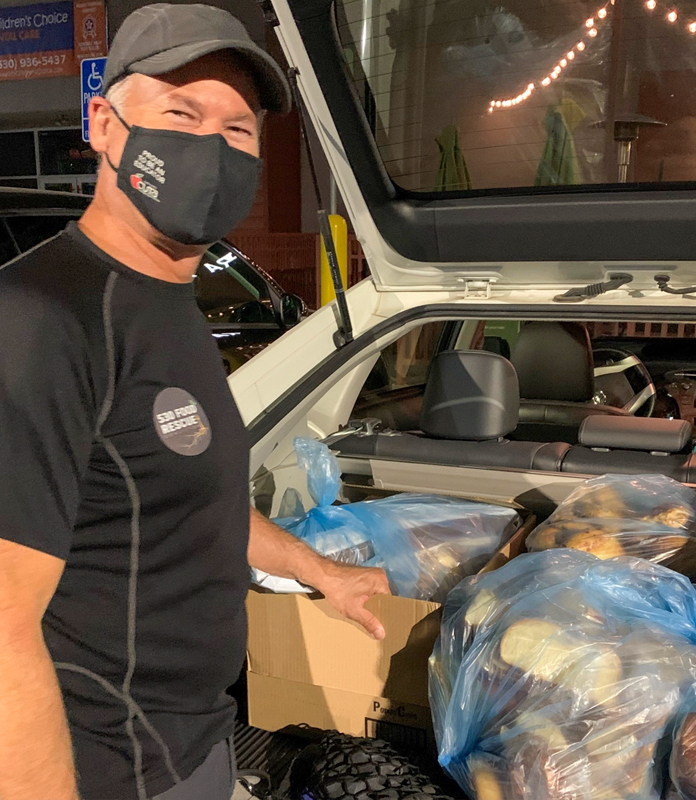 The Community Action Agency of Butte County, Inc. (CAA) and the

Center for Healthy Communities at CSUC
have partnered to create the 530 Food Rescue Coalition (530 FRC). The 530 FRC works primarily to promote the reduction of food insecurity.  It accomplishes this goal through facilitating food donation and pick-up connections, redirecting excess food away from landfills, and utilizing non-edible food for animal feed and compost in our Northern California region.The 530 Food Rescue Coalition is a leader in the effort to keep discarded edible food from adding to undesirable greenhouse gas creation.  The 530 FRC facilitates the pick up of excess perishable and prepared food from businesses e.g. restaurants, caterers, bakeries, hospitals, event planners, corporate cafeterias, hotels and the delivery of it to neighborhood food programs.
Good for People • Good for the Community • Good for the Environment.
Food Donor Partner
Are you an Organization or Business with excess perishable food to donate? Donors range from large food distributors to small mom-and-pop stores, restaurant chains, farms and even other nonprofits. Food donations are supported and encouraged by the federal
Good Samaritan Food Donation Act
and the
California Health Code
. So donors are protected from liability when donating to a nonprofit.
Food Rescue Heroes
Are you a person who wants to help people and our environment at the same time?  You can rescue food using our easy App on your phone! Heroes are any member of our community who can download the app, create a profile, and help move food from Donors to Distributors.  It can be an individual or a small group activity.
Distribution Food Partner
Are you a Non-Profit Organization who could feed hungry people? Distributors are nonprofits ranging from food warehouses to small food pantries, Community Based Organizations, foundations, and faith-based organizations.
Food Waste According to USDA
%
Percent
The 530 Food Rescue Coalition is deploying a technology powered, community-driven solution to food waste and hunger. We combine technology, last-mile logistics and community engagement to create a new regional food recovery and redistribution network that effectively delivers fresh and highly perishable food directly to those who need it most. Our easy-to-install 530 Food Rescue app can mobilize thousands of volunteers at the touch of a screen. While our innovative last-mile logistics rescues and redistributes fresh food in real-time; reducing traditional donation barriers to food retailers and delivering food directly to where people live, work and learn.
Focusing on the logistical challenges of retail food recovery, 530 FRC addresses both problems through technology-coordinated, community-powered networks. Through the app, volunteer drivers are alerted when surplus food is available to be picked up near them. We focus on rescuing perishable and nonperishable foods, from dairy and bakery items to produce, deli, meats, and prepared items, along with canned and packaged goods.
Technology alone won't solve this problem.  But community action has the power to ignite individual, collective and systemic change and create a movement. This model merges technology, civic engagement, and public-private partnerships to introduce a new transport and distribution model that transforms surplus food into a resource and changes the way we approach food access. The process is simple: overage food from restaurants, grocers, corporate cafeterias, schools, and more is collected and delivered directly to nonprofit shelters, missions, pantries, and center where it is used to feed people who are disadvantaged and food insecure. Food is donated and distributed free of charge within or near the same community from which it came. Each individual food rescue is completed with the help of staff drivers and a network of volunteers allowing the 530 FRC to rescue millions of pounds of food annually. All of this is done through our volunteer mobilization app, 530 Food Rescue, which you can download in the Apple App Store and Google Play Store.
The 530 FRC is a great way to engage our local student population. Students are excited at the prospect and project of food rescue. This is also an ample opportunity for anyone to be able to volunteer at times that fit their schedule. If someone has a half hour to donate their time, they can pick up a donation and distribute it.  Someone who commutes from more populated areas to more rural areas would be able to pick up a donation and deliver it to a food pantry in more rural areas of their community that has less access to food.
Grocers, restaurant owners and farmers can take part because this effort is aimed at the entire food system. Restaurants can donate their food or left over produce, farmers could opt in for waste for their compost or feed needs.  This program has the opportunity to connect people in a way that we think they are craving. Helping feed one another and taking care of our fellow community members goes beyond food and the food cycle.  Following are the ways that you can be involved in accomplishing a lot of good for people, for our community and our environment.